Almudena Romero, Téo Becher & Marion Ellena
Re-Connexions!
"As homo numericus, aren't we all already connected? So what are we re-connecting to? What are we ultimately disconnected from, while believing ourselves to be connected to everything and everywhere? Photographers and scientists have come together here to reflect, through the senses, on our relationships with plants, animals and ourselves – as, for example, with the phenomenon of memory. Re-connecting means imagining the forms of an ecosophical balance that takes into account the environment, politics and forms of subjectivity. Photography is more than a means of documenting or imposing a gaze: it is more than an image. It is a space for experimenting with new imaginaries in the age of the Anthropocene."
These are the opening words of Michel Poivert, photography historian and honorary patron. They wonderfully define the collaborative and creative dynamic of the photographers, artists and scientists involved in this 8th edition of Résidence 1+2, a festival of creative residencies that has been bringing photography and science together in Toulouse and the Occitanie region since 2016.
Science has never been so central to public debate. Scientists analyze, research, compare, publish articles and reports. In short, they're on the front line. And our photographers-in-residence are often the privileged witnesses of their contemporary questioning, bringing their distanced and innovative viewpoints to bear. It is in this sensitive and creative vein that all the actions of the Résidence 1+2 are inscribed: to create original visual content in local territories, in order to question more universal issues. From the very beginning, photography has been in dialogue with science. Photographers and scientists share a desire to give new meaning to the visible and the invisible, and thus to construct new forms of interpretation. They speak as equals in 1+2. Associating photography with science, with all sciences, means creating a virtuous chain of transmission of knowledge and practices. 1+2 claims to be a laboratory of ideas and a factory of possibilities. Isn't that also the ideal definition of a creative residency?
For this eighth edition, we have chosen to support the projects of photographers and artists from different backgrounds, generations and practices: Almudena Romero, Téo Becher and Marion Ellena. In residence from March 1 to April 30, 2023, each of them has contributed to this hybridization of fields of knowledge. Supported in their research by institutions and scientists from the metropolitan, departmental and regional areas, each of them is accompanied by diverse and renowned personalities: Emilia Genuardi, specialist in contemporary photography, Catherine Jeandel, geochemical oceanographer and Michel Poivert, historian of photography. The photographers and artists offer us their respective subjectivities on multiple and renewed sensitive surfaces – photographs, videos, sound recordings, writings, collages, installations – according to an assumed rereading of reality.
We are privileged witnesses to their questioning, their experimentation and their constantly renewed imaginations.
Philippe Guionie
Director of Résidence 1+2
NUIT EUROPÉENNE DES CHERCHEUR·E·S EXPOSITION & MAPPING


29 Sept 2023
EXPO UNSEEN APOLLO
29 SEPT 2023 > 31 dec 2023
EXPOSITIoN ALMUDENA ROMERO
Centre culturel Bellegarde

Musée d'art moderne et contemporain Les Abattoirs

Emilia Genuardi is a contemporary photography specialist and curator, founding director of the a ppr oc he and unRepresented by a pp roc he fairs.
After studying art history and architecture at the University of Manchester, she moved to Paris and worked as a photographer's agent. For 10 years, Emilia has been travelling the world, producing various series of images, books and exhibitions. In 2012, she undertook the artistic direction of the Galerie Madé, in Paris, bringing together established artists and avant-garde creations.
In 2017, driven by the desire to create a fair with a unique format, she founded the a ppr oc he fair, dedicated to artists who experiment with the photographic medium.
Cultivating her support for contemporary creation, Emilia Genuardi imagines in 2023 unRepresented by a ppr oc he, the first fair dedicated to artists not represented in galleries and supported by a community of collectors. These two independent annual meetings are produced by the company a ccr oc he, which she founded in 2018. In parallel, Emilia regularly takes part in juries and portfolio readings, taught a course on Photography from 2018 to 2022 and its market at the Paris College of Arts, and collaborates regularly with the Eyes in Progress training center through various mentoring programs.
Since 2020, she is artistic advisor for photography for the Prix Swiss Life à 4 mains, which rewards a cross-creative and original project by a photographer and a composer.
Emilia Genuardi has been a member of the Board of Directors of the Swiss Life Foundation since 2021.

Michel Poivert is Professor of Art History at the University of Paris I Panthéon Sorbonne, where he founded the chair of history of photography, he is also a critic and exhibition curator.
Historian of photography, his publications include La photographie contemporaine (Flammarion, 2018), L'image au service de la révolution (Le Point du Jour Éditeurs, 2006), Gilles Caron, le conflit intérieur (Photosynthèse, 2012), Brève histoire de la photographie, essai (Hazan, 2015), Les Peintres photographes : de Degas à Hockney (Citadelles & Mazenod, 2017), Gilles Caron, 1968 (Flammarion, 2018) and 50 ans de photographie française de 1970 à nos jours (Textuel, 2019). He has notably organised the exhibitions La Région humaine (Musée d'art contemporain, Lyon, 2006), L'Événement, les images comme acteur de l'histoire (Jeu de Paume, Paris, 2007), Gilles Caron, le conflit intérieur (Musée de l'Elysée, Lausanne, 2013), Nadar, la Norme et le Caprice (Multimedia Art Museum, Moscou, 2015), Gilles Caron Paris 1968 (Hôtel de Ville, Paris, 2018), Philippe Chancel Datazone (Arles, 2019), "Métamorphose, la photographie en France 1968-1989" (Pavillon Populaire, Montpellier, 2022).
He is otherwise president of the association of prefiguration of the Collège international de photographie (CIPGP).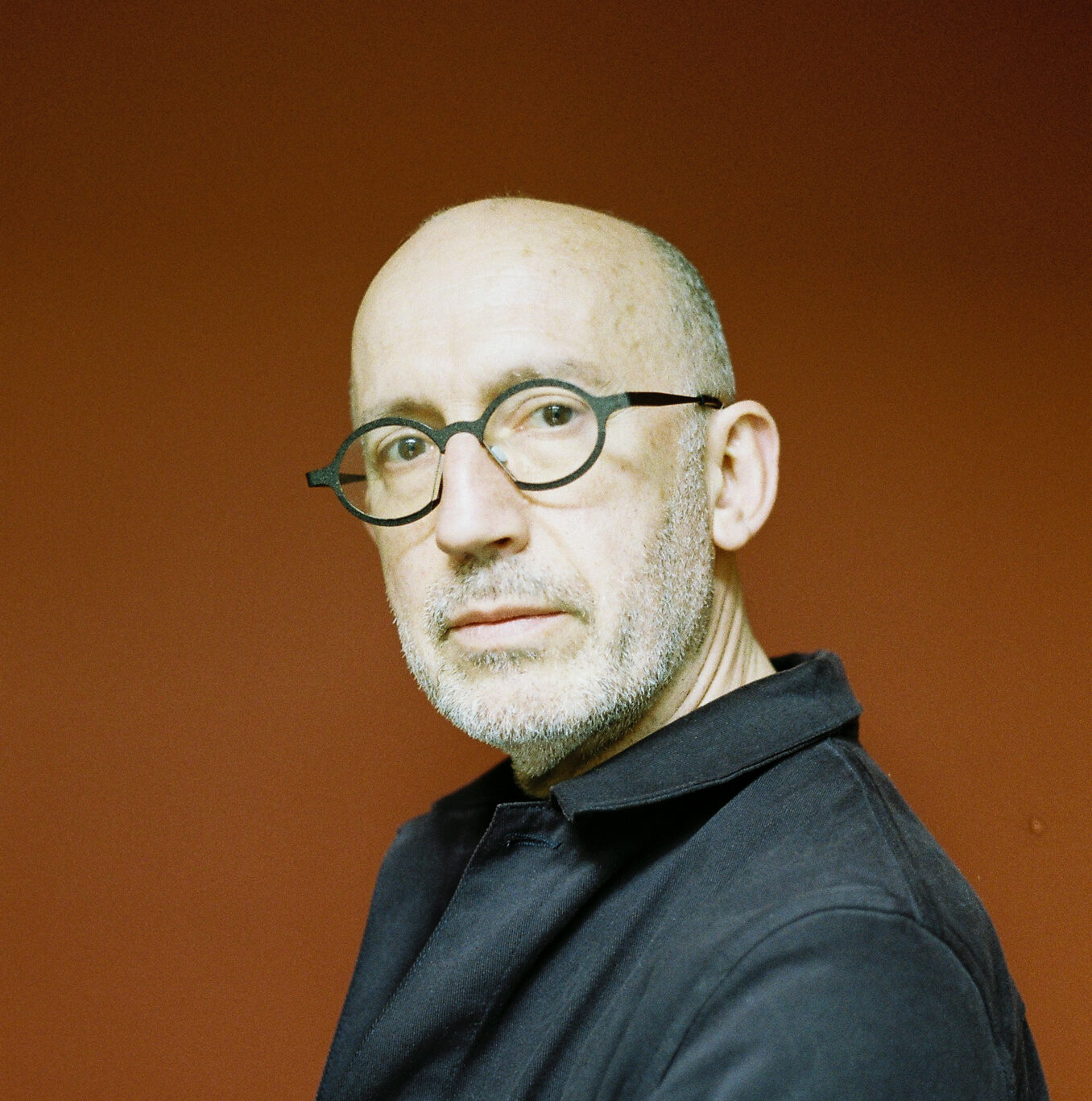 Catherine Jeandel is an oceanographer and director of research at CNRS, where she studies marine geochemistry to understand the mechanisms that determine how the ocean functions, in particular continent-ocean interactions. She is also Director of the Observatoire Midi-Pyrénées.

Catherine Jeandel joined the CNRS in 1983. In 1988, she left for Columbia University (USA) to develop isotopic marine geochemistry and in 1990 rejoined the research team in Toulouse that would become LEGOS. She has carried out more than fifteen campaigns at sea, i.e. scientific expeditions that can last up to two months. From 13 January to 8 March 2021, she co-lead the Swings mission. Two months at sea collecting, sampling and filtering water with the aim of understanding how the ocean helps regulate the climate by absorbing atmospheric CO2.
She is coordinating a global geochemical sea exploration project called GEOTRACES (www.geotraces.org). Involved in scientific mediation, she is one of the Toulouse initiators of the Climate Train which criss-crossed France in 2015, on the occasion of the COP21.
Catherine Jeandel wrote, with Matthieu Roy-Barman, a book on marine geochemistry and co-edited with Rémy Mosseri and CNRS-Edition Le Climat à découvert, L'énergie à découvert then L'eau à découvert, books that list 100 articles written by 130 authors. She was elected to the presidency of the Academic Council of the Toulouse Midi-Pyrénées Federal University in September 2017. She was awarded the bronze medal of the CNRS in 1992, Chevalier de la Légion d'Honneur in 2009, Officier de l'Ordre du mérite in 2013 and in 2018 she was awarded the Georges Millot medal by the Académie des sciences and was nominated as a fellow of the Geochemical Society and the American Geophysical Union.