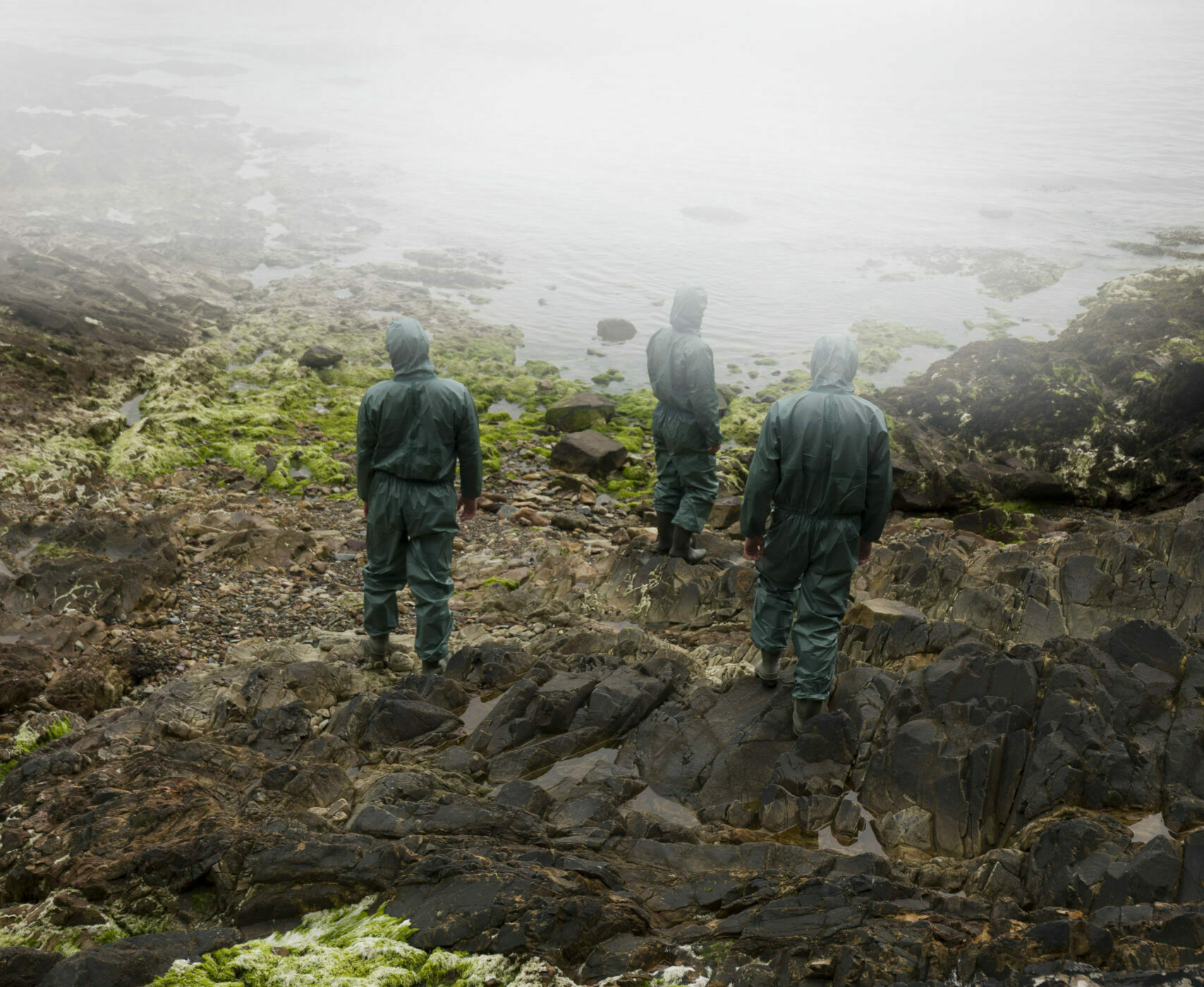 Sandrine Elberg, Jean Larive & Alice Pallot
The year of Factory!
In 2022, several residencies on different themes follow one an another throughout the year. The photographers are accompanied by their patron, Michel Poivert, historian of photography, and by their honorary patron, the geochimist oceanographer,  Catherine Jeandel.
In partnership with the CNRS Occitanie, the Université fédérale Toulouse, the Toulouse Natural History Museum, the Cité de l'espace, and the Center Wallonie Bruxelles Paris. 
NUIT EUROPÉENNE DES CHERCHEUR·E·S EXPOSITION & MAPPING
30 SEPT 2022 / expo "Effet spatial" DU 01 OCT > 01 JANV 2023
Muséum d'Histoire naturelle de Toulouse
Michel Poivert is Professor of Art History at the University of Paris I Panthéon Sorbonne, where he founded the chair of history of photography, he is also a critic and exhibition curator.
Historian of photography, his publications include La photographie contemporaine (Flammarion, 2018), L'image au service de la révolution (Le Point du Jour Éditeurs, 2006), Gilles Caron, le conflit intérieur (Photosynthèse, 2012), Brève histoire de la photographie, essai (Hazan, 2015), Les Peintres photographes : de Degas à Hockney (Citadelles & Mazenod, 2017), Gilles Caron, 1968 (Flammarion, 2018) and 50 ans de photographie française de 1970 à nos jours (Textuel, 2019).
He has notably organised the exhibitions La Région humaine (Musée d'art contemporain, Lyon, 2006), L'Événement, les images comme acteur de l'histoire (Jeu de Paume, Paris, 2007), Gilles Caron, le conflit intérieur (Musée de l'Elysée, Lausanne, 2013), Nadar, la Norme et le Caprice (Multimedia Art Museum, Moscou, 2015), Gilles Caron Paris 1968 (Hôtel de Ville, Paris, 2018), Philippe Chancel Datazone (Arles, 2019), "Métamorphose, la photographie en France 1968-1989" (Pavillon Populaire, Montpellier, 2022).
He is otherwise president of the association of prefiguration of the Collège international de photographie (CIPGP).